Jun 12
29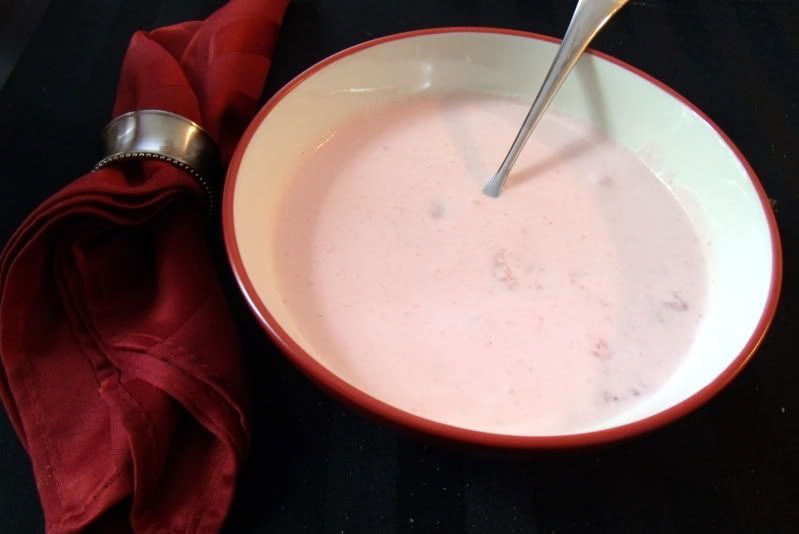 When I was a kid, the character breakfast at 1900 Park Fare was our choice character meal. You got to see Mary Poppins, Alice, The Mad Hatter, & Company and you got great food like Strawberry Soup. So, I thought for my first recipe outside of Epcot I would try my hand at the strawberry soup and since it was crazy hot here yesterday I was very glad this doesn't have to be cooked!
Ingredients:
2 lb., 8 oz. strawberries (frozen variety, thawed with juice)
16 oz. heavy cream
2 oz. sour cream
3 oz. plain yogurt
8 oz. fresh strawberries

1. Mix first four ingredients.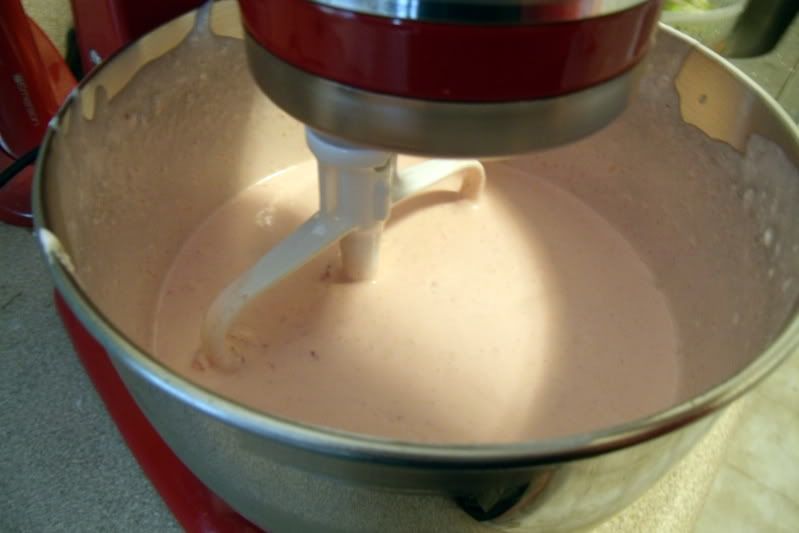 2. Beat slowly until well mixed and a smooth consistency.
3. Chill; shake well before serving.
4. Add fresh strawberries as garnish.
This is a nice, cool, quick soup for the summer. It is very refreshing and would be great for really any meal (we had it for dinner, but it is served at the Grand Floridian for breakfast). The consistency is a lot like melted ice cream, but its not as sweet.
As you can tell, there are no fresh strawberries in these photos. I bought them too far ahead and they all molded. So, my biggest tip for you for this recipe, if you decide to try it, is to buy the strawberries the day you are going to make it, day before tops. It didn't really hurt the recipe, since it is just a garnish, but it would've been a nice addition.
Overall, I recommend you try this recipe. Its simple and refreshing and I think your whole family would enjoy it!
Recipe courtesy of allears.net.
Do you have a recipe from anywhere in WDW that you would like me to make? Leave me a comment or send me an email!