Aug 12
2
I was looking for a quick, warm weather, snack to make for you today and I thought about the PB & J Shakes from 50′s Prime Time Cafe in the Studios.  I know a lot of people go to Prime Time for this treat and I thought I could try it out at home!
Ingredients
1/4 cup creamy peanut butter
3 tablespoons grape jelly
1/4 cup milk
3 cups vanilla ice cream, softened
Method: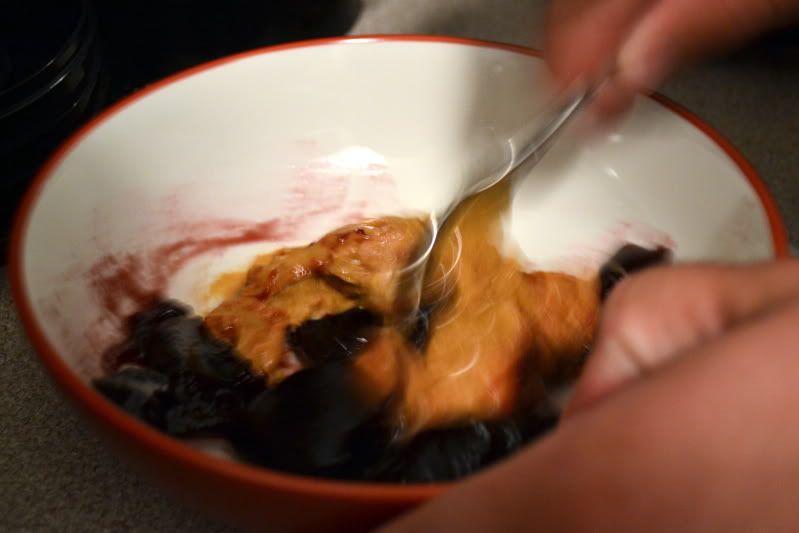 1. Combine peanut butter and jelly in a small bowl, mixing well.
2. Combine milk, ice cream, and peanut butter mixture in container of an electric blender.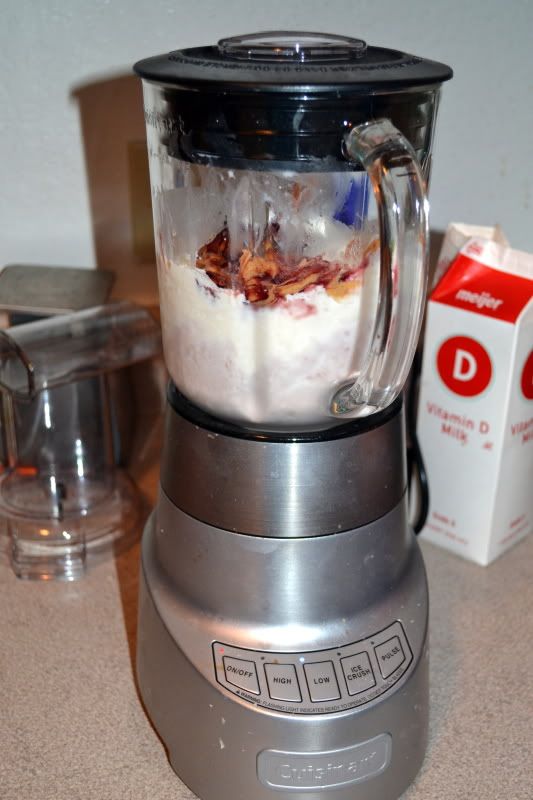 3. Process mixture until smooth, stopping once to scrape down sides.
Oh my goodness! This was delicious! And it was really simple! This would be a great summer snack for the kids!
My one tip, skip that first step. Why are we mixing stuff that we are going to put in a blender? Save your energy. Just put both ingredients in the blender separate.
The Verdict: Make this one!  There is no down side!
Recipe from allears.net.
What WDW dish to you want to see me make? Let me know in a comment or tweet!