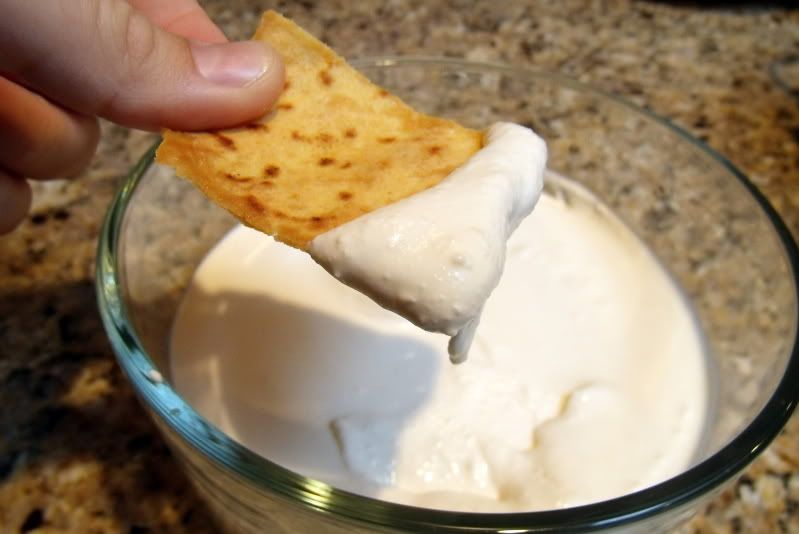 Looking through the recipes from Spoodles, I am really bummed I never got to eat there! At least we have the recipes to enjoy today, right? This one is a simple dip from that extinct Boardwalk restaurant.
Ingredients:
1 Pound Feta Cheese
6 1/2 Ounces Yogurt, Plain
4 3/4 Ounces Sour Cream
1/2 Ounce Garlic, Roasted/Puree
to taste Kosher Salt
1. Place all ingredients in food processor and process until smooth.
2. Store refrigerated. Serve as a dip with bread or on sandwiches.
This simple dip is not for those who don't like feta or garlic! It is very pungent but if you like those flavors, you will love it! If you are looking for something Greek/Mediterranean and easy to take with you, this would be a great one to try! Its just a dip, so don't worry about the accuracy of the measurements, as long as it looks like the consistency of a dip, you will be fine! I served it as a dip with crackers and pita chips, but it would be very good as a spread on a sandwich!
Recipe courtesy of allears.net.
Is there an Epcot/Epcot area recipe you'd like to see me make? Let me know in a comment or tweet!